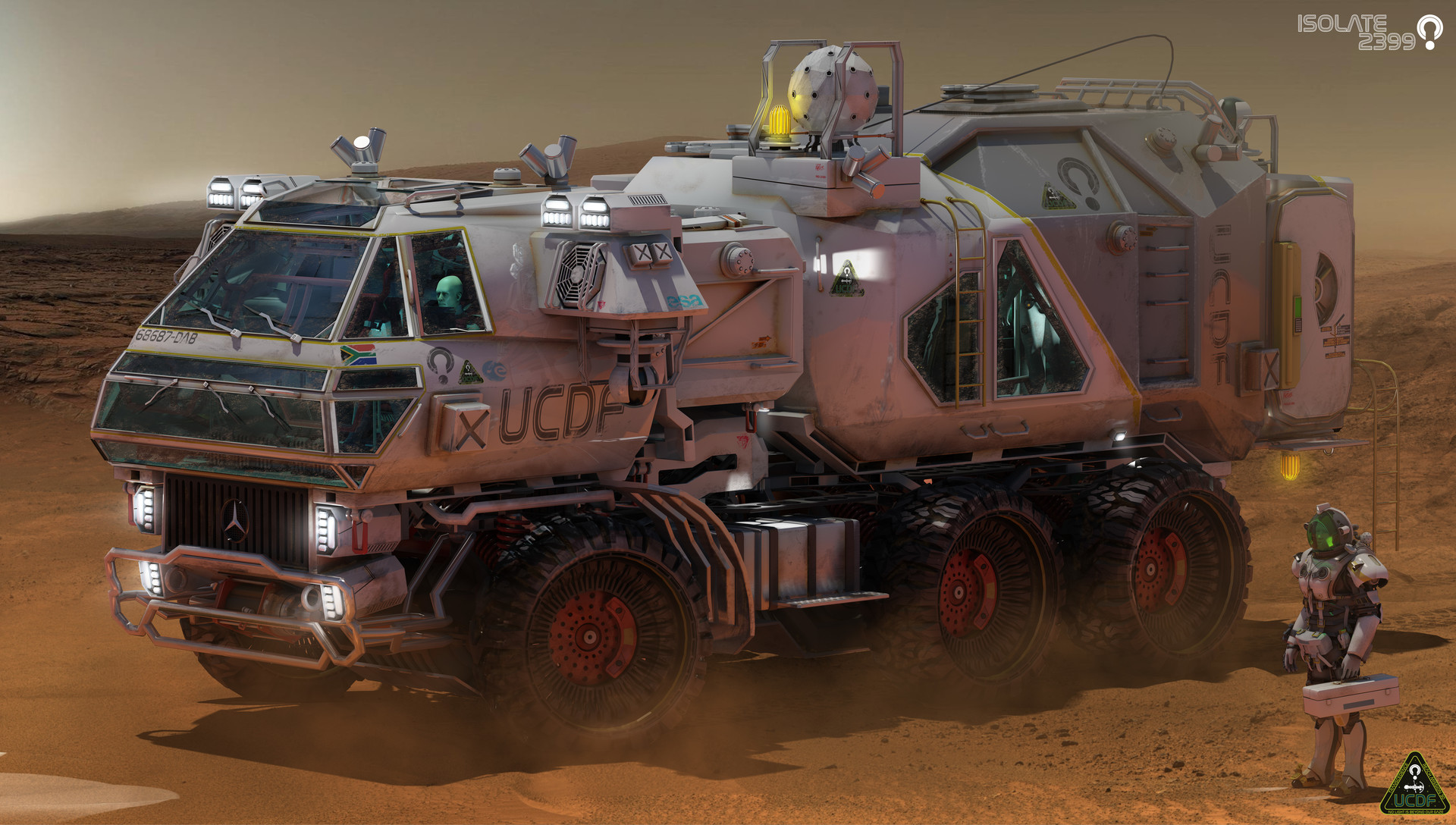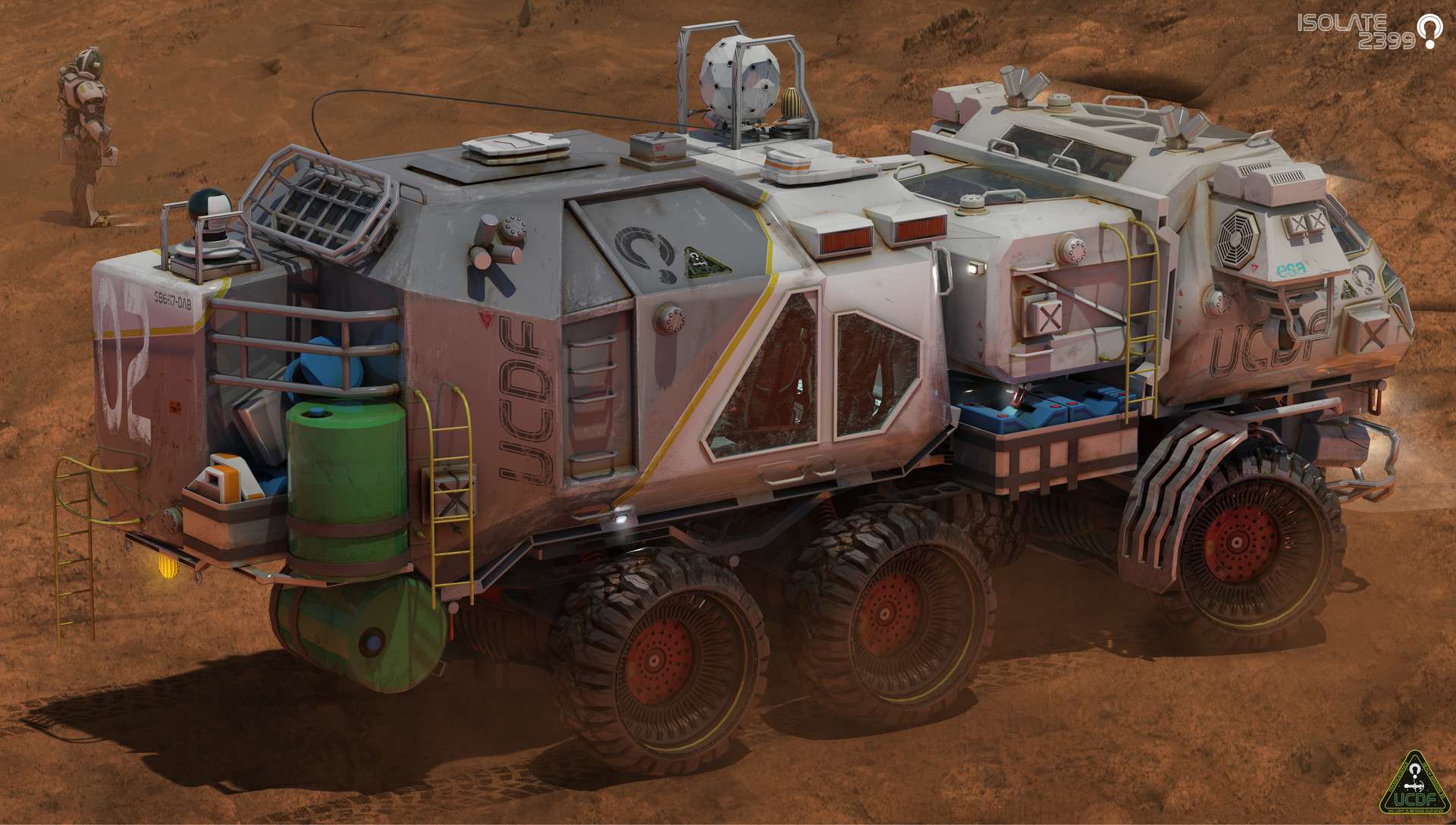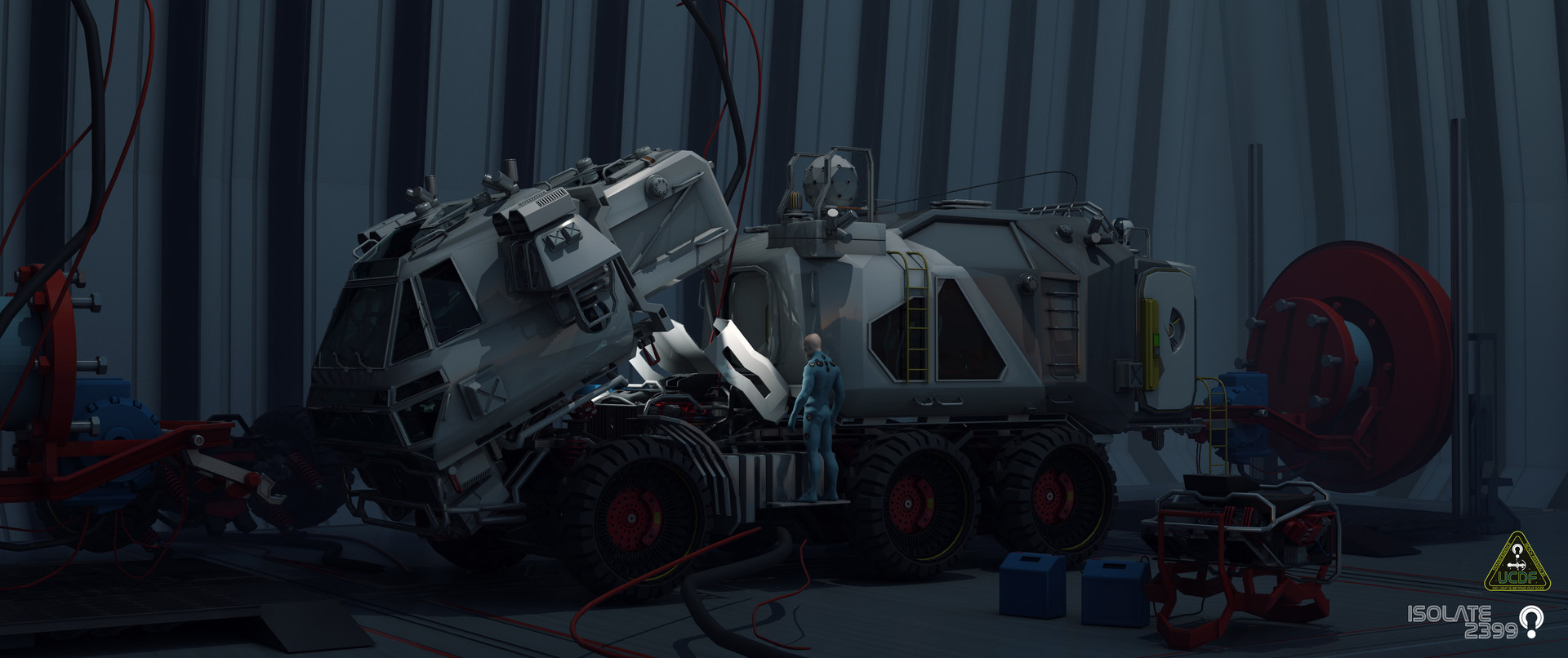 Rovers cab can pivot to enable access to the electric engine.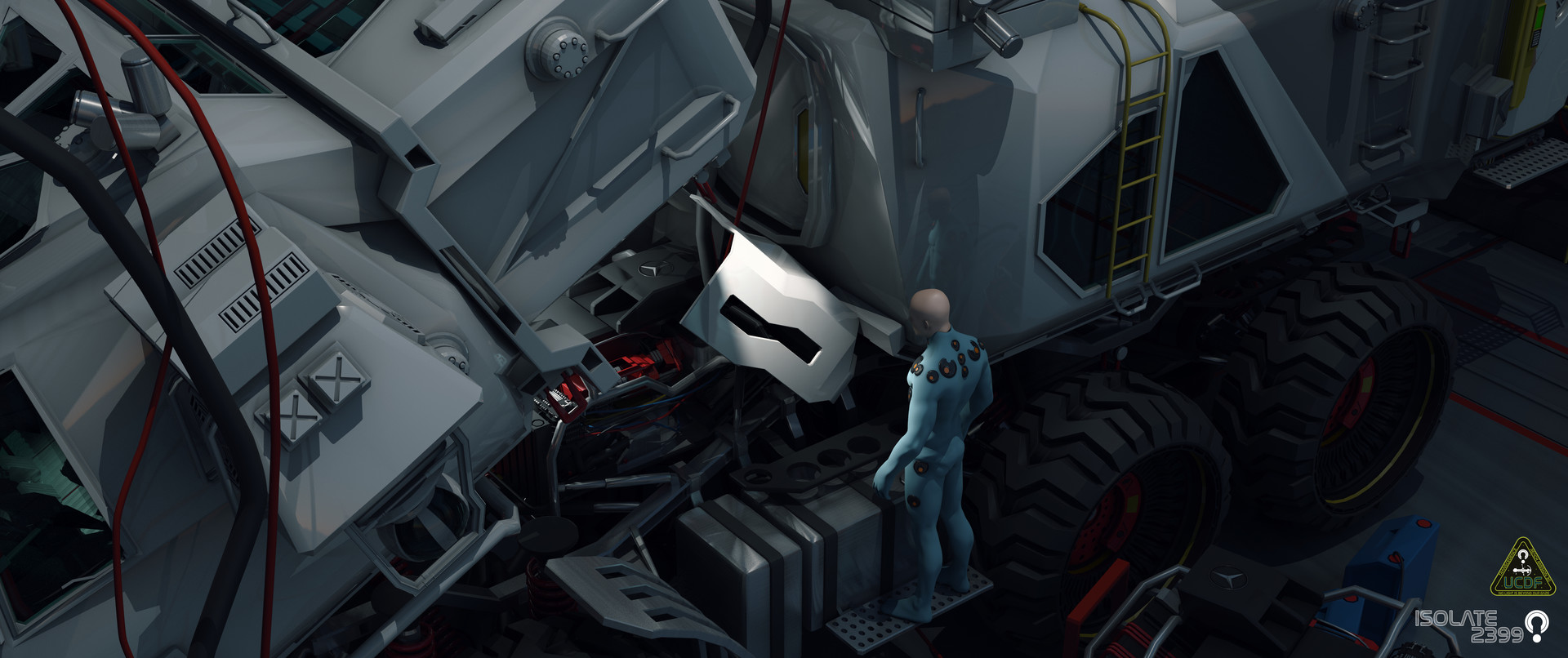 Engine Bay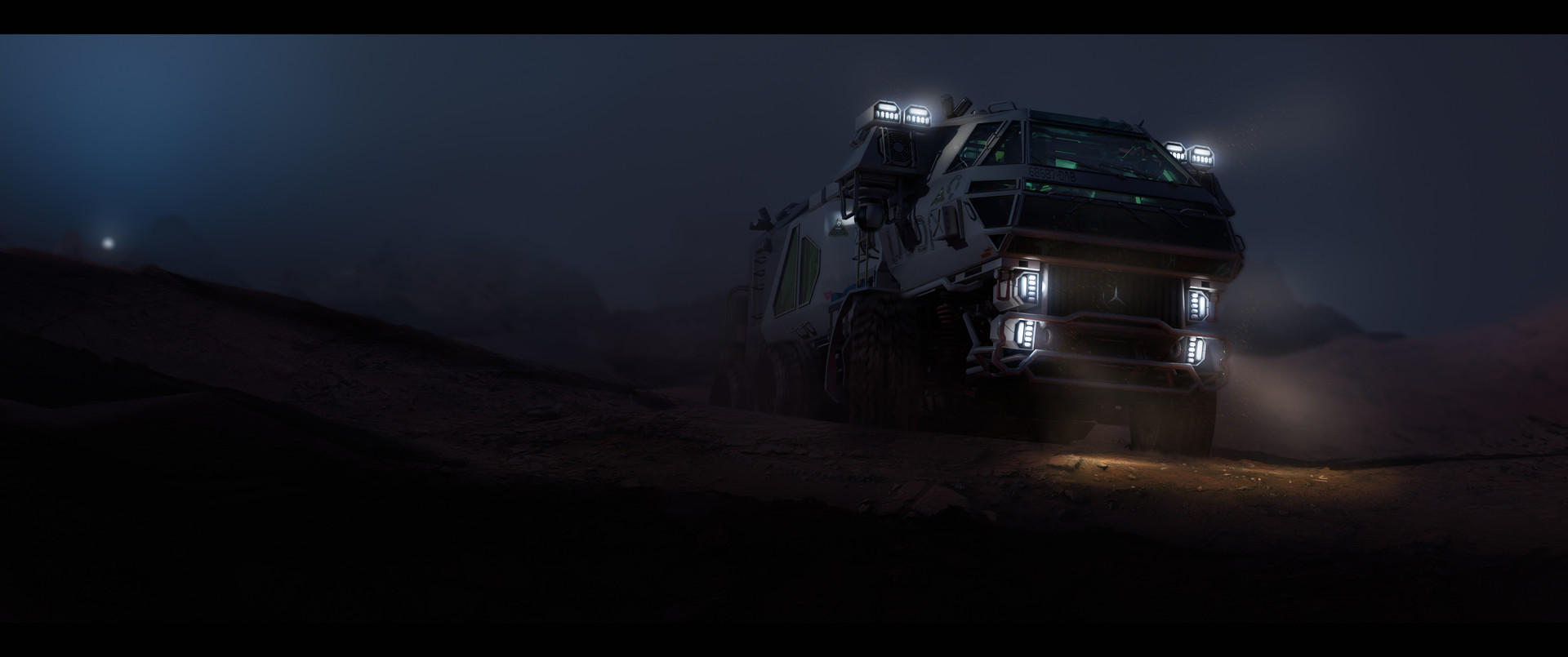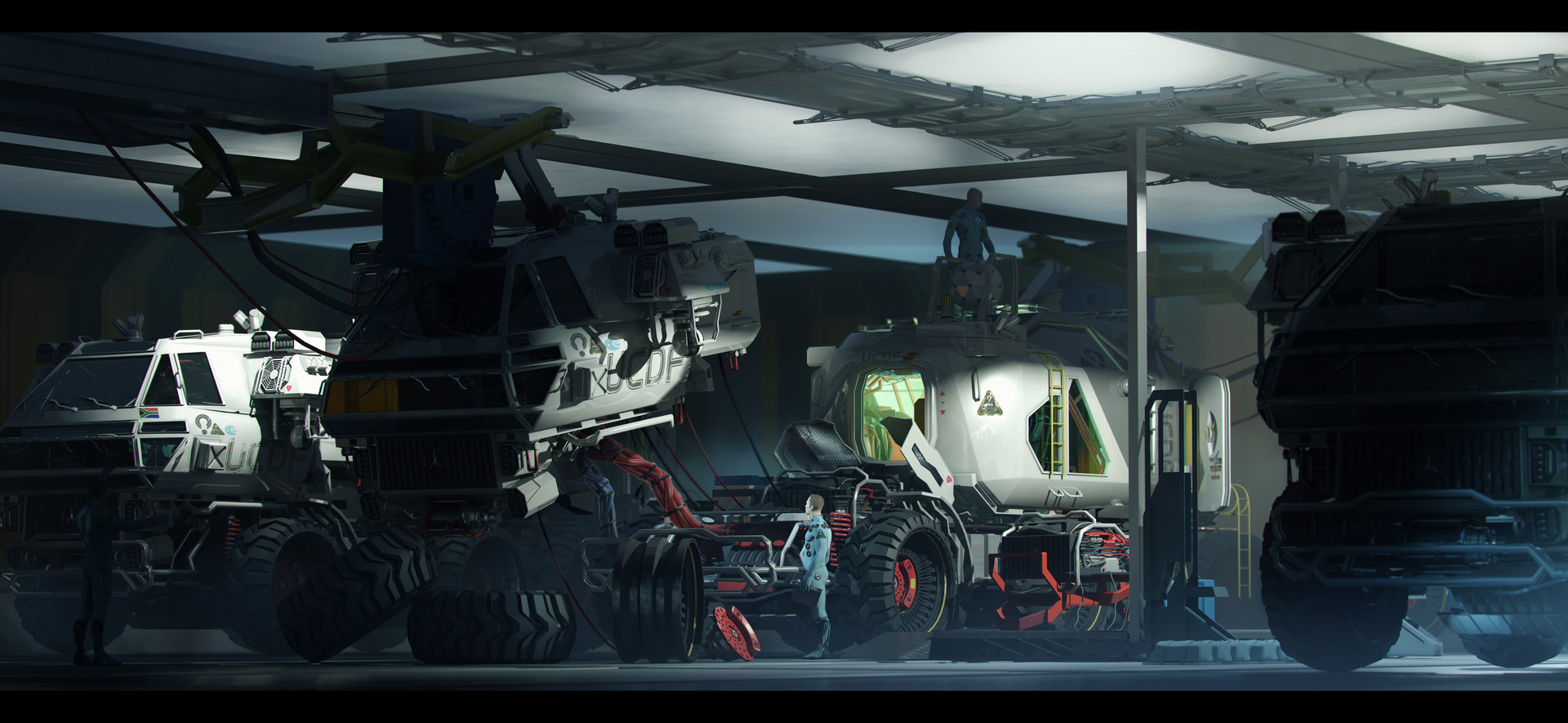 Vehicle Maintenance bay back onboard the UCDF TRANSCEDENCE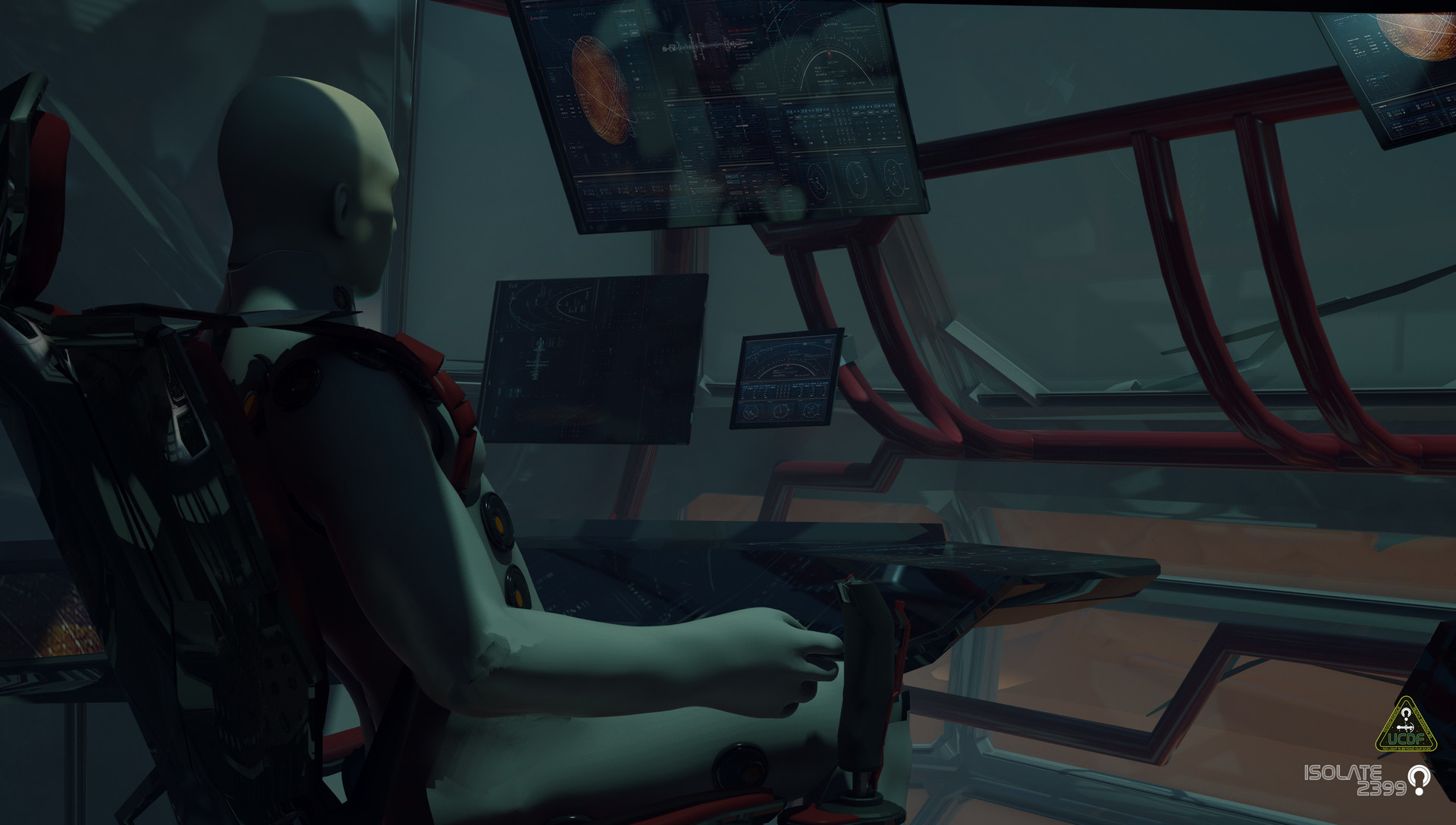 Cab Interior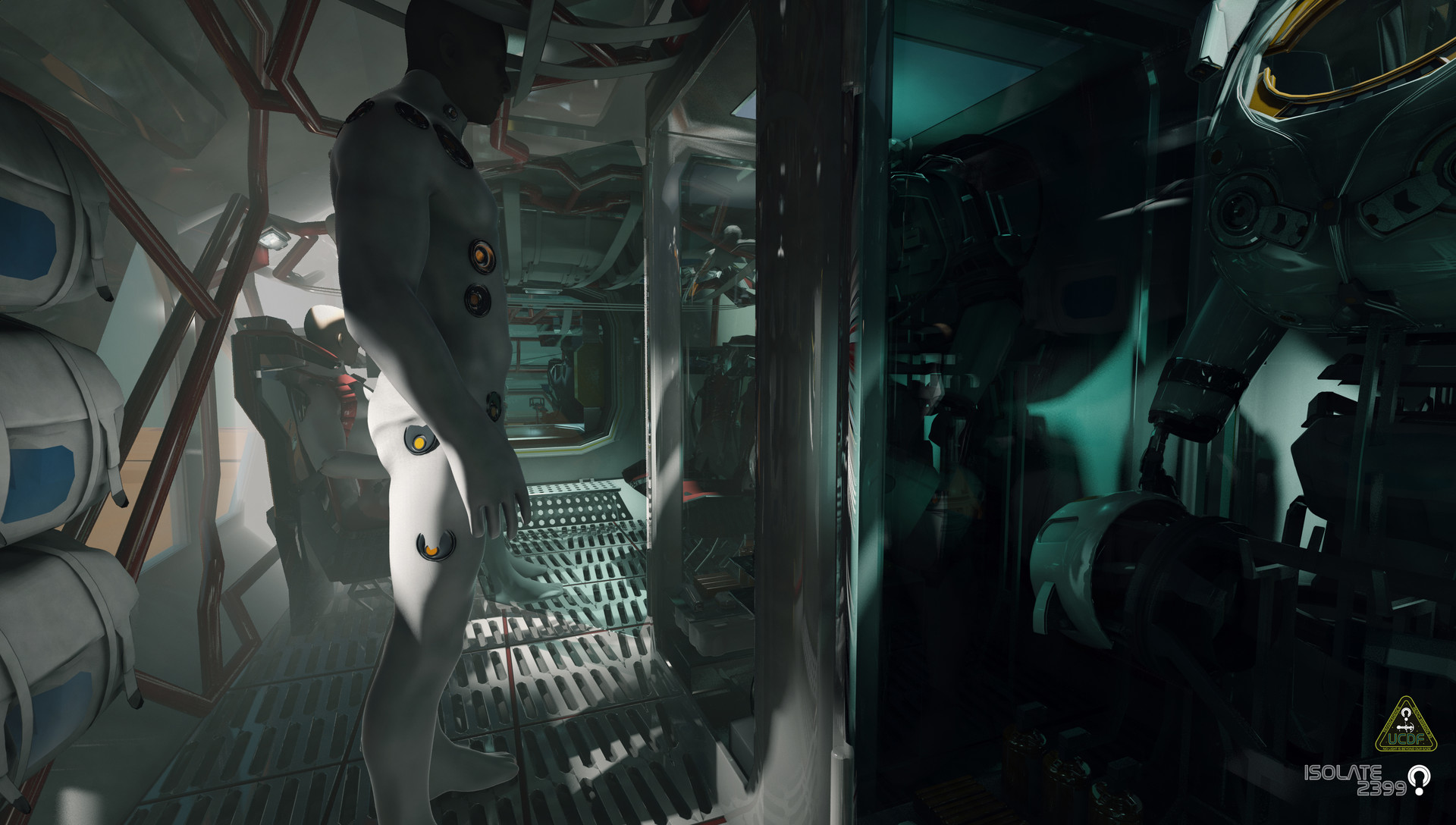 Crew compartment with 2 EVA suits stored by rear airlock....note connecting airlock at front of compartment connecting to cab.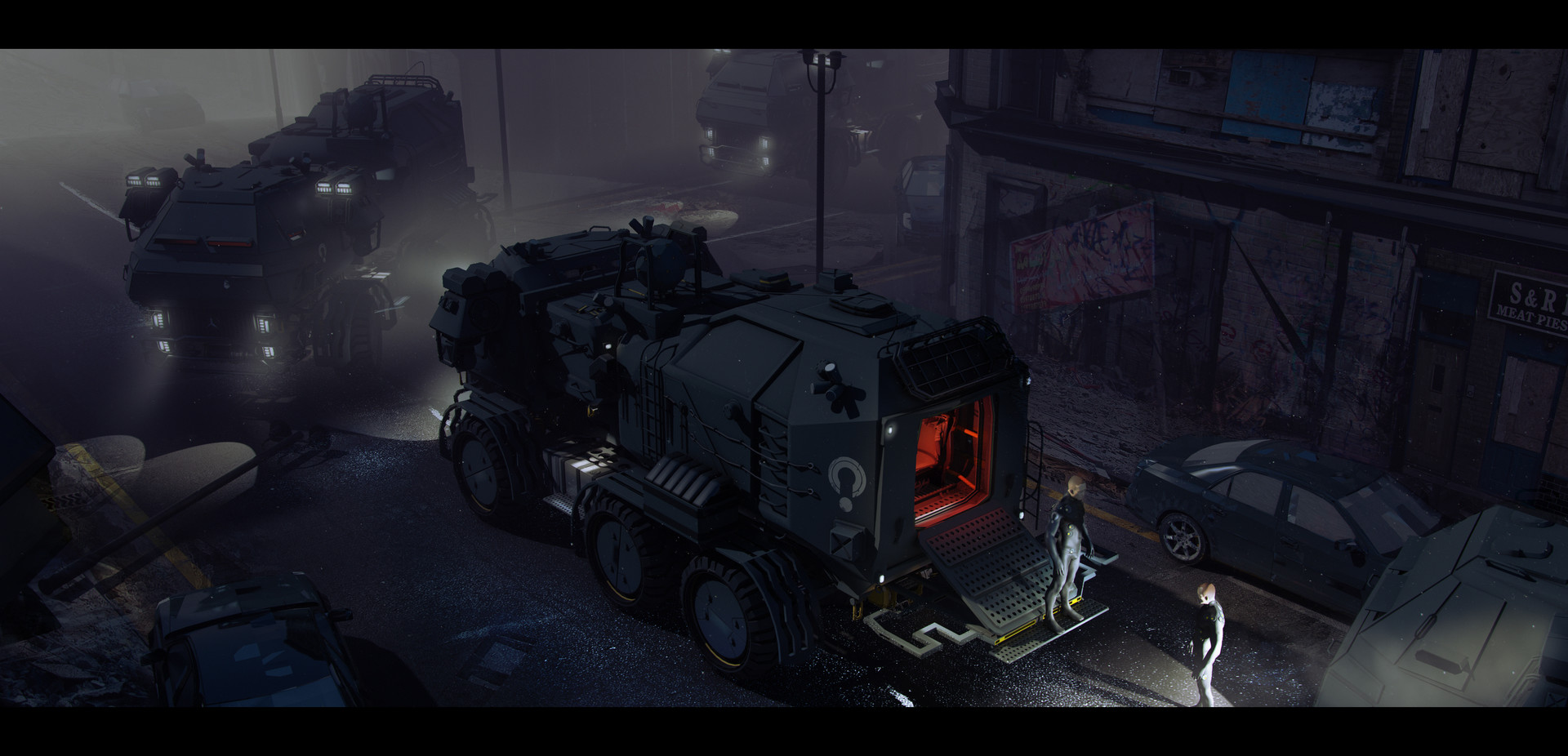 Militarised variant of Rover, Added armour plating and removal of rear airlock for extending crew capacity and larger rear door entry.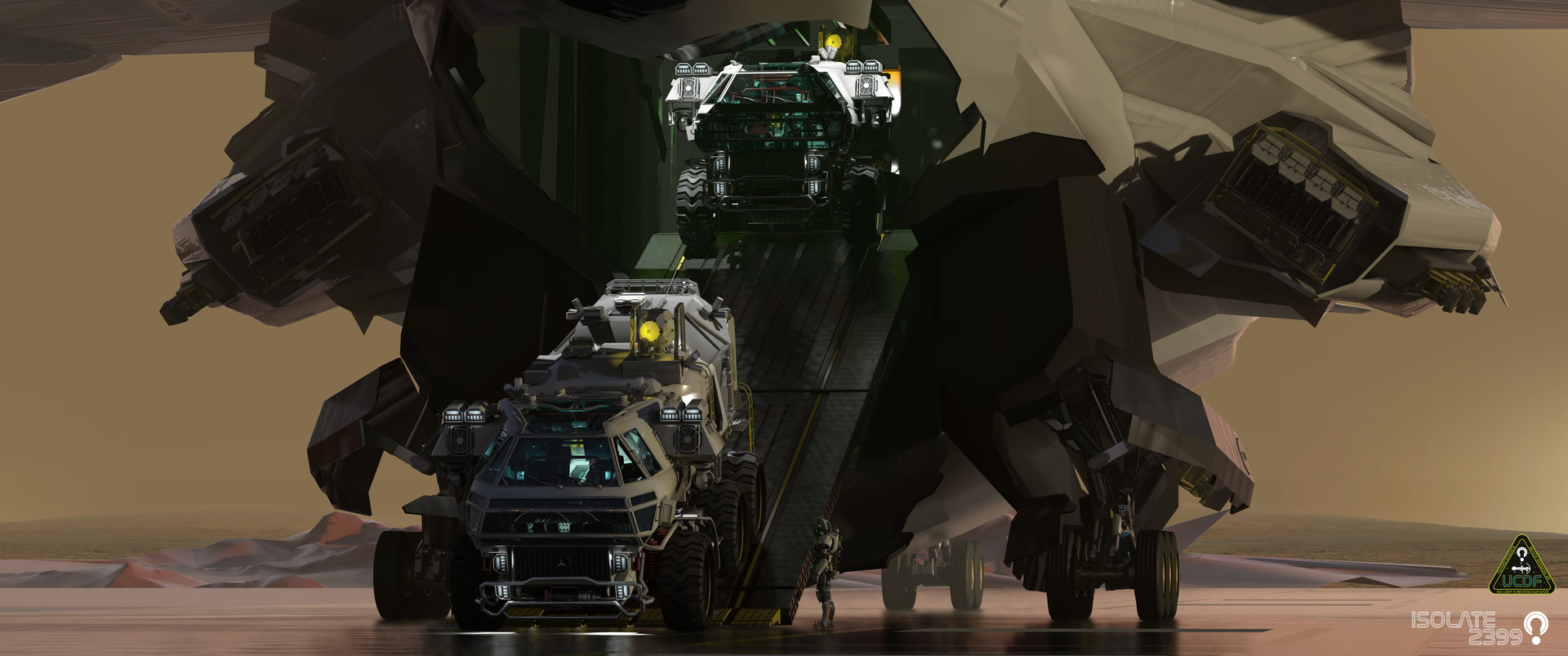 Disembarking from suborbital shuttle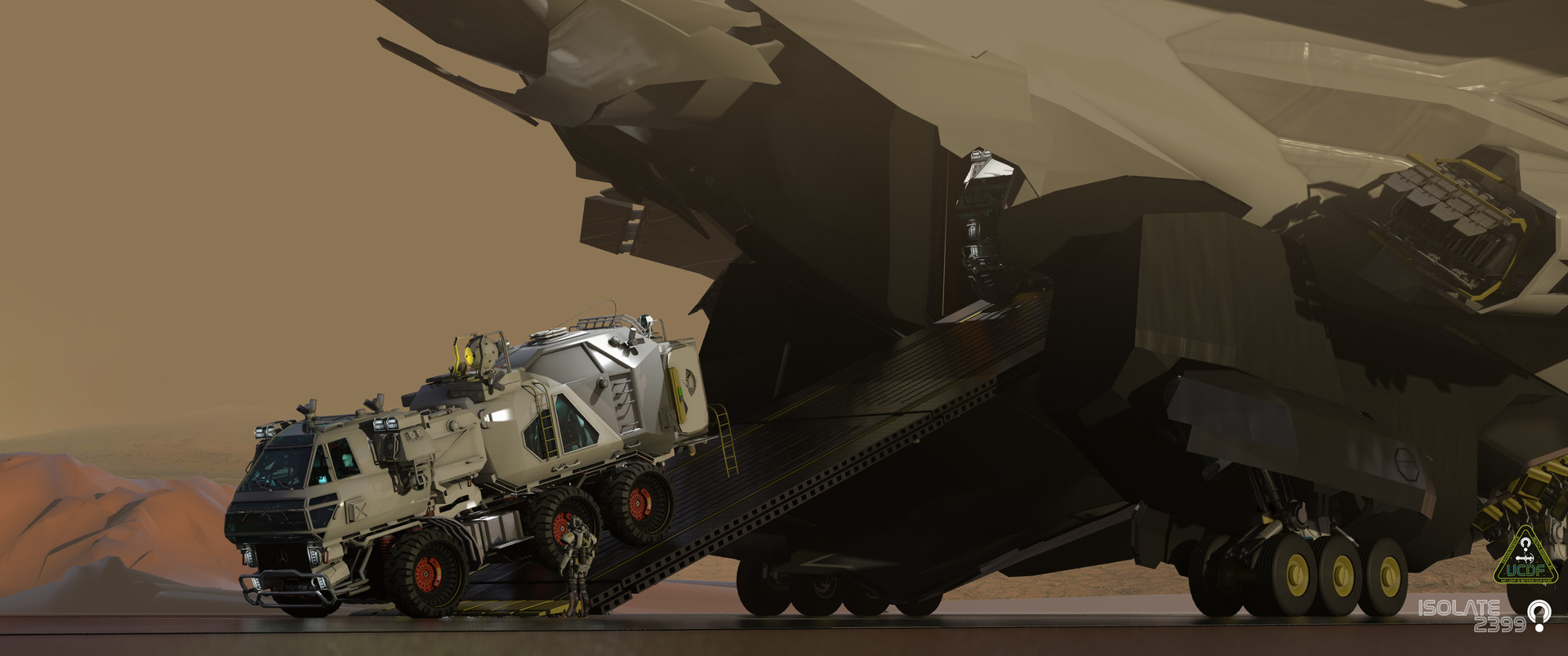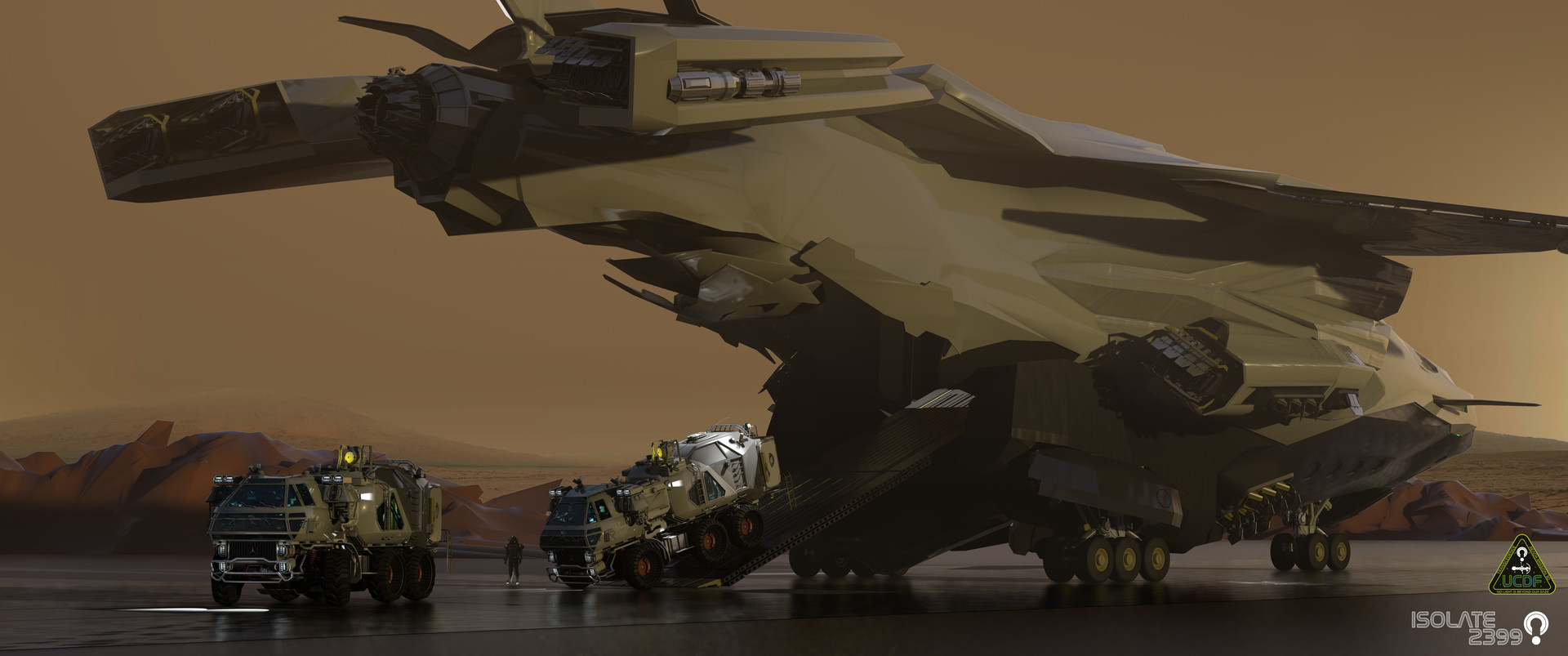 early mock up
Concepts from a Personal Project.
(Just used the mercedes badge to give it some real world context, and loosely inspired by the Mercedes 6X6 vehicles...not affiliated at all with Mercedes Benz in anyway)